Drone platforms available for hire
Every client has different tasks and needs. That's why we currently have over 4 different platforms to fulfill the most demanding ideas. Looking for a camera? Click here.
Fast.
We understand that sometimes things need to happen fast. That's why we have adjusted our service to be ready within 72 hours* after confirmed order.
Safe.
All our pilots have over 300 hours of prior flying experience and currently hold CAA licensing and liability insurance to ensure that every flight is as safe as it can be.
Cost Effective.
When providing a quality service, our team is focused on keeping an industry - standard pricing wherever possible. With an ever-changing market it's an advantage we can be proud of.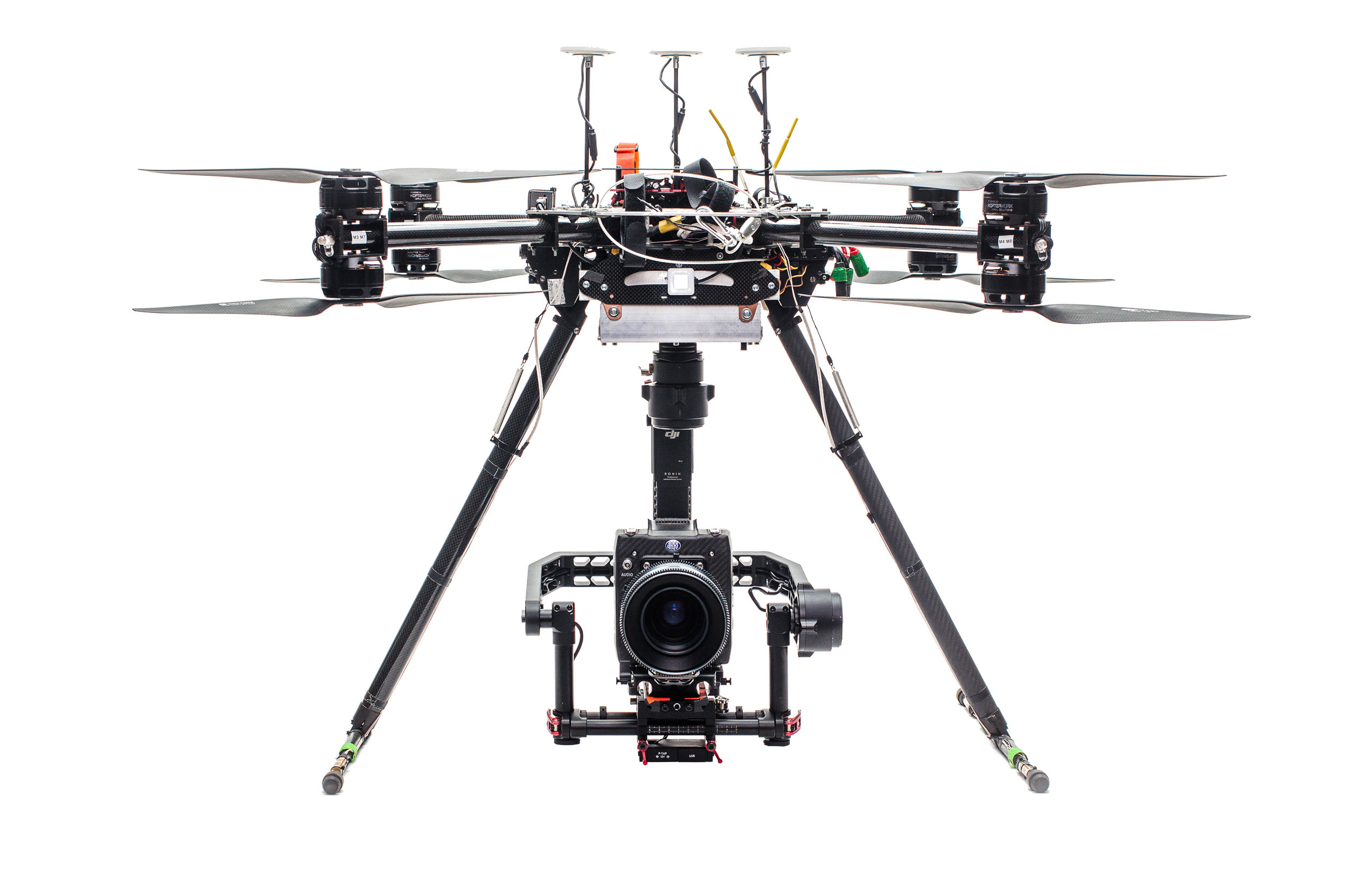 Our biggest carriers. Capable of lifting cameras like RED Scarlett and ARRI Alexa Mini. This equipment is provided with a full crew and independent power source.
An emerging new industry standard with MFT 5.2K or Super-35 6K cameras, both capable of CinemaDNG and ProRes shooting at over 4.4Gbps.
Mid range drones suitable for many smaller cameras like SONY A7S series and similar. These drones are also used for aerial lighting solutions.
Small but tough. Our Phantoms are most used for location scouting and drone acting.
Our expert team will help you find the best platform for your project. Simply fill out a request form and we'll reply within 24 hours.
Allow us to demonstrate. Book an equipment test!
Our team will bring selected gear and demonstrate flight and camera operation posibillities in person. A great hands-on way to experience the magic of flight and explore every aspect of close range aerial cinematography.